Exempt From Theory
Zwolnieni z Teorii (Exempt From Theory) is a Polish EdTech startup that allows students to create their team (e.g. within the same school), create a new social project and execute it using the power of mentors' advises. This way also the team's personal goals are achieved and teammates receive project management certificates.
The platform helps students obtain the experience which can be very useful in adult life and professional work. Nowadays, Zwolnieni z Teorii engages over 15000 students, who delivered over 3700 social projects.
Business
EdTech
NGO
Social Startup
Backend
Software Consulting
Web App
Workshops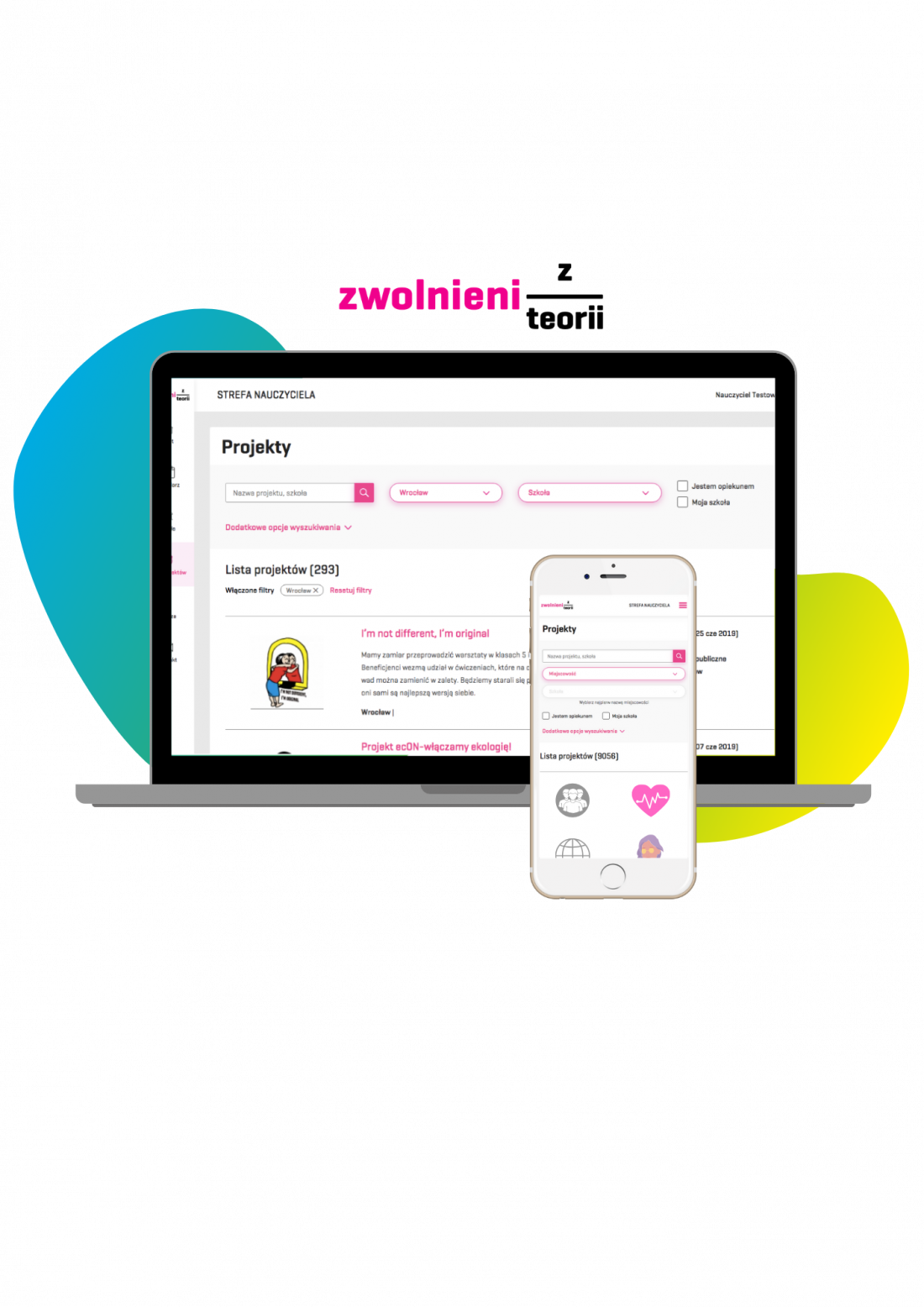 About our client
The owner of the educational platform Zwolnieni z Teorii (Exempt From Theory) is Exempt From Theory Foundation. The platform was founded in 2013, and its primary goal is to allow youth to achieve competencies like cooperation, communication, or leadership.
Problem to solve
Our partner needed a module to offer a complex solution: panel for teachers. This lack was a vast discomfort mostly for students who need mentorship from educators' site during the project (participants are primarily teenagers and underage people who often need adult help).
Challenge
The client had only the UX/UI designs of the solution. They needed a reliable partner who understands their business needs to develop the teachers' panel part of the platform. After discovery workshops and discussion about the scope, Exempt From Theory Foundation decided to work with us and entrust us development od this part of the platform. The client spent a lot of effort in UX/UI research with the target group, so precisely implementing received mockups was crucial for us. On the other hand, the time to complete the project was limited. We had to balance between implementation time and keeping the highest quality of our work
Outcome
Our team has delivered a fully working teachers' panel which works flawlessly since day 1 (September 2019). We worked with the frontend and API connections. From the technology point of view, our challenge was to implement a variable and flexible layout and content editor as an extra part of the vast CMS service. The app connects with two independent backends with APIs and transfers adequate data from them. We worked on the following components: a login panel for teachers, a detailed events calendar, a subscription option, and a knowledge base. We also implemented students and project search engines. As far as we know, they send only positive feedback to Zwolnieni z Teorii owners. Since the beginning, almost 100 teachers have started using the platform.
Project Summary
Team size
5 developers
PM / Scrum Master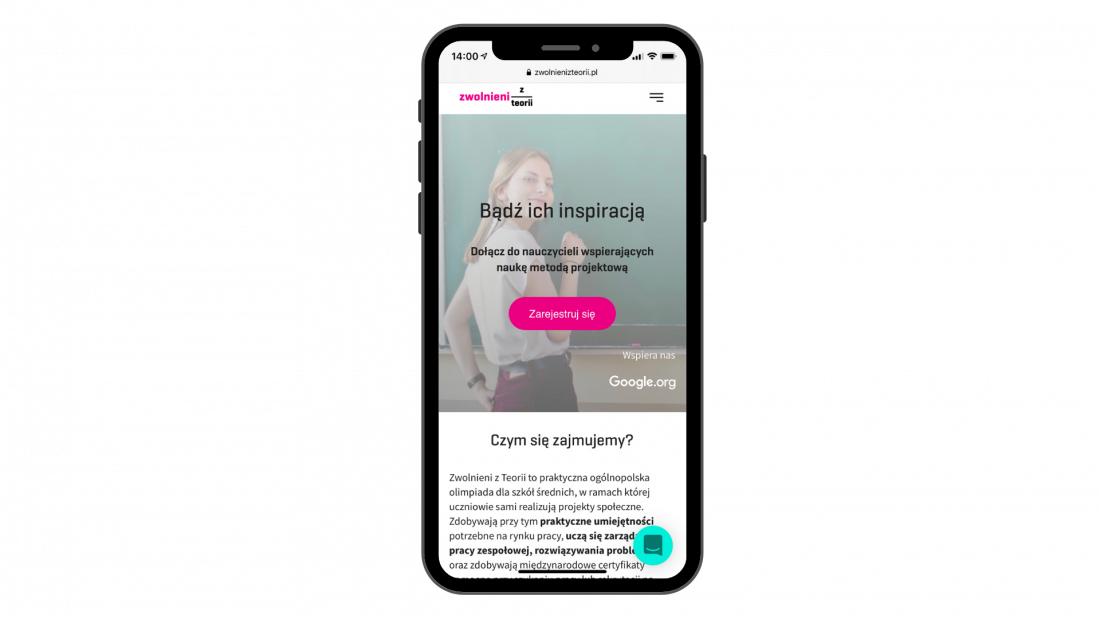 Articles about the project