Lunchbot
Obiadobot helps catering firms with an estimation of daily meals demand based on bookings by clients (office workers). An application allows meals reservation in advance from the menu on the mobile food supplier.
Backend
Frontend
Mobile App
UX/UI Design
Web App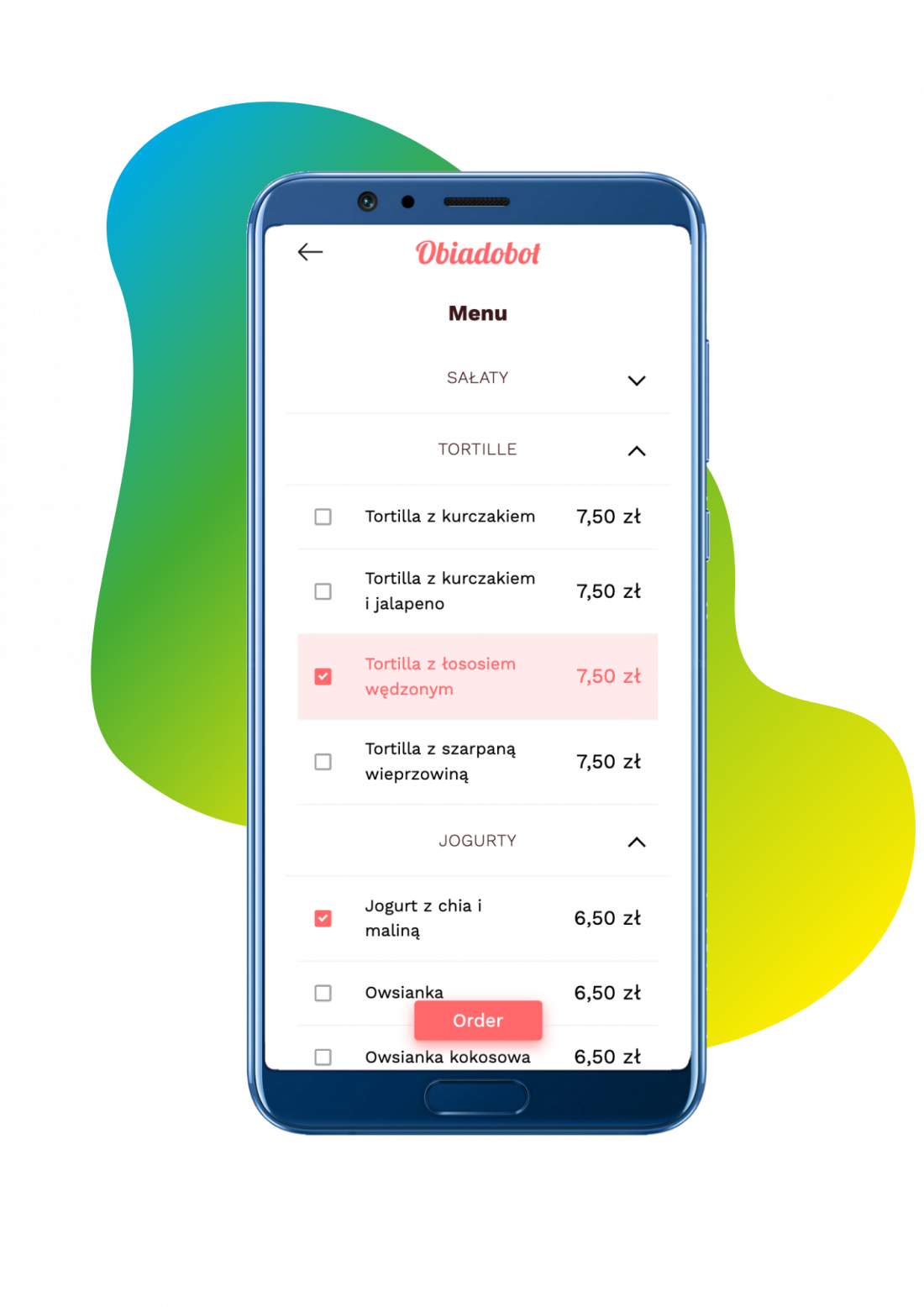 About the project
Most workers in offices have no time to spare for cooking or going to restaurants for lunches during the day. The solution may be an app where customers can notify the supplier of what will be buying a day before the seller enter the building. A catering company can optimize their process and prepare a precise amount of food due to orders.
Challenge
The most common solutions are made for invariable menus. We needed something that allows for changing the offer even daily. After the market research about users' preferences, we decided to use PWA on the frontend for mobile devices and desktop versions as well. The app has a flexible API on the backend to easy process menu and orders management.
Outcome
We developed an app that lets users order food for a particular day. The solution is dedicated to small catering companies operating as mobile food delivery. The app is flexible and adaptable with any lunch or sandwiches deliverer. One of the features is an option of a daily changeable menu. Users can easily order a preferred meal and the supplier is able to estimate the number of needed portions. Our goals were to support local businesses and cause less food waste.