DO OK expands its presence in The Netherlands
We've been building applications for entrepreneurs and organizations for over 10 years. It's our mission to work with entrepreneurs that want to change the world for the better. To achieve that mission, we need to build long-lasting and mutually valuable relationships with these innovators.
To deliver as much value as we can, we've made the decision to open an office in one of our key markets, The Netherlands. We want to strengthen our position in key markets by building closer relationships with you, our clients.
A word from our market representative
"I believe that being able to work hands-on with our clients on local markets is the best way to create even more value for our customers. It allows us to establish trust and to deliver top-quality applications. But, above all, it allows us to build relationships that are valuable for both us and the customers. When you're outsourcing any type of work, communication should be your top priority. With this localization strategy, we're able to cut possible communication issues. Also, this helps us to make nearshoring more transparent and even more cost-efficient. In the end, it's all about helping our customers get access to a pool of talent they weren't able to tap into before."

~~ Yannick Caron, Sales Manager Benelux
Our services and approach
There are two main services we provide for our customers in The Netherlands. Product development and team augmentation.
Product development
Building your custom application from scratch. That's the goal of our product development service. You'll get a full software development team consisting of:
A project manager (PM):
Eliminates all blockers for developers, keeps track of costs and makes sure that everyone works within the deadlines.
The Business Analyst (BA):
What's clear to us, as semi-technical professionals, is not always clear for a developer. The BA is there to translate our business language into executable tasks which the developer can understand.
Product Designer(s) (UX/UI):
The Product Designer makes the application look fresh and modern. Not only that, he/she is responsible to make sure that every button is in the right place. Everything should be logical/easy to use for your end-users.
Software Developers (Dev):
Obviously! Most of the time there will be many developers working on your product (depending on the size of your application). Front-end developers to make the visual part of the solution. Back-end developers to make everything work behind the scenes.
Quality Assurance Specialist (QA):
So the application is ready to be used after the development, right? Well, not quite! You must want to release your application without bugs! The QA specialist will make sure everything works properly, without errors and bugs. This will give you the peace of mind you want at the release stage. The user experience must be on point from the very first moment to increase your retention rates.
Team Augmentation
 We all know that the fight for software development talent is starting to become fierce. Vacancies can be open for months at a time, but this doesn't mean your growth can stagnate. This is where you can benefit from our team augmentation service. Let us support you in your search with our development talent. They'll join your team remotely on a permanent or temporary basis. This allows you to keep moving forward while you can keep looking for your own developers to hire. The team augmentation service means that you'll have your product owner (manager) onsite to coordinate the project. He/she will then be responsible to onboard the developers on your project and manage the developers on a day-to-day basis. Team augmentation is a service that adds flexibility to your company's development capabilities. You can even add or remove developers when needed.
Our Dutch projects
During the past years, there have been many projects coming from The Netherlands. Let's highlight two of the most important ones: Actify & Versa.
Actify is an app that helps users learn new habits that'll help them live healthier life. They have been with us since they were building their MVP. With the work completed exceeding 25000 hours, this is one of our most long-lasting relationships. These are the relationships we're very proud of and our developers can thrive in.
When it comes to building innovative platforms that are challenging for any developer, you'll land at the Versa project. Versa is a Dutch start-up that has built an asset-tracker that allows companies to keep track of your assets. Since the beginning of our relationship, we've been in charge of building the platform. Based on the conditions and context around the asset, it alerts companies when there's something wrong with the goods they're shipping. Think of luggage, parcels, batches of mobile phones, and many more. 
Our Dutch team
We've got two young professionals in the Dutch office to help you assemble a team that can build your digital solution. Yannick Caron & Thomas de Jong.
Yannick Caron:
Yannick is known for discovering the true business value of a digital solution. He likes to listen and talk to you to learn how your business works and how a digital product fits into your business model. By understanding your business, he'll help you determine how your technological decisions can affect your companies' strategic goals.
Thomas de Jong:
Thomas' affinity for the software industry grew significantly during his earlier experiences in digital companies. His passion for digital innovation, combined with a solution-driven mindset, allows Thomas to truly understand the opportunities and challenges you face. For DO OK, he uses these skills to collaborate with you, the developers, and the business analysts to come up with the best approach for the task at hand.
They are also supported by two c-level executives, Marijn de Jong and Remi Caron. Both have extensive experience in the tech start-up and investment world. Getting access to a team like this will increase your chances massively in your pursuit to conquer your respective market.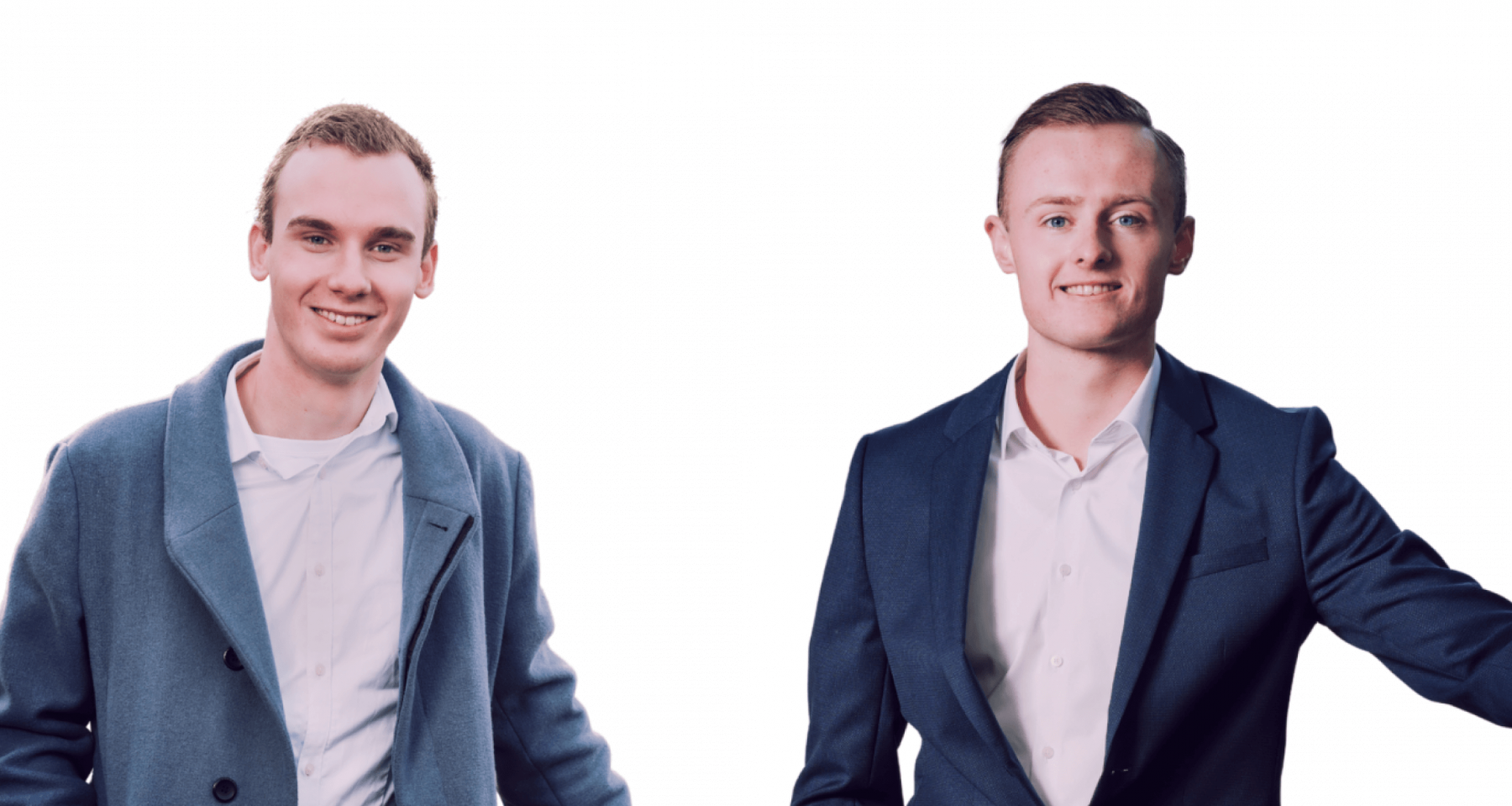 About DO OK
Within the 10 years that we've served you, our customer, we've delivered 150 software solutions in many countries. Solutions for entrepreneurs in Denmark, Norway, The Netherlands, Finland, Estonia, the US, and Poland. With over 50+ developers ready to build your custom application, we're now opening different locations in these countries so we can work hands-on with you from start to finish.
Join us